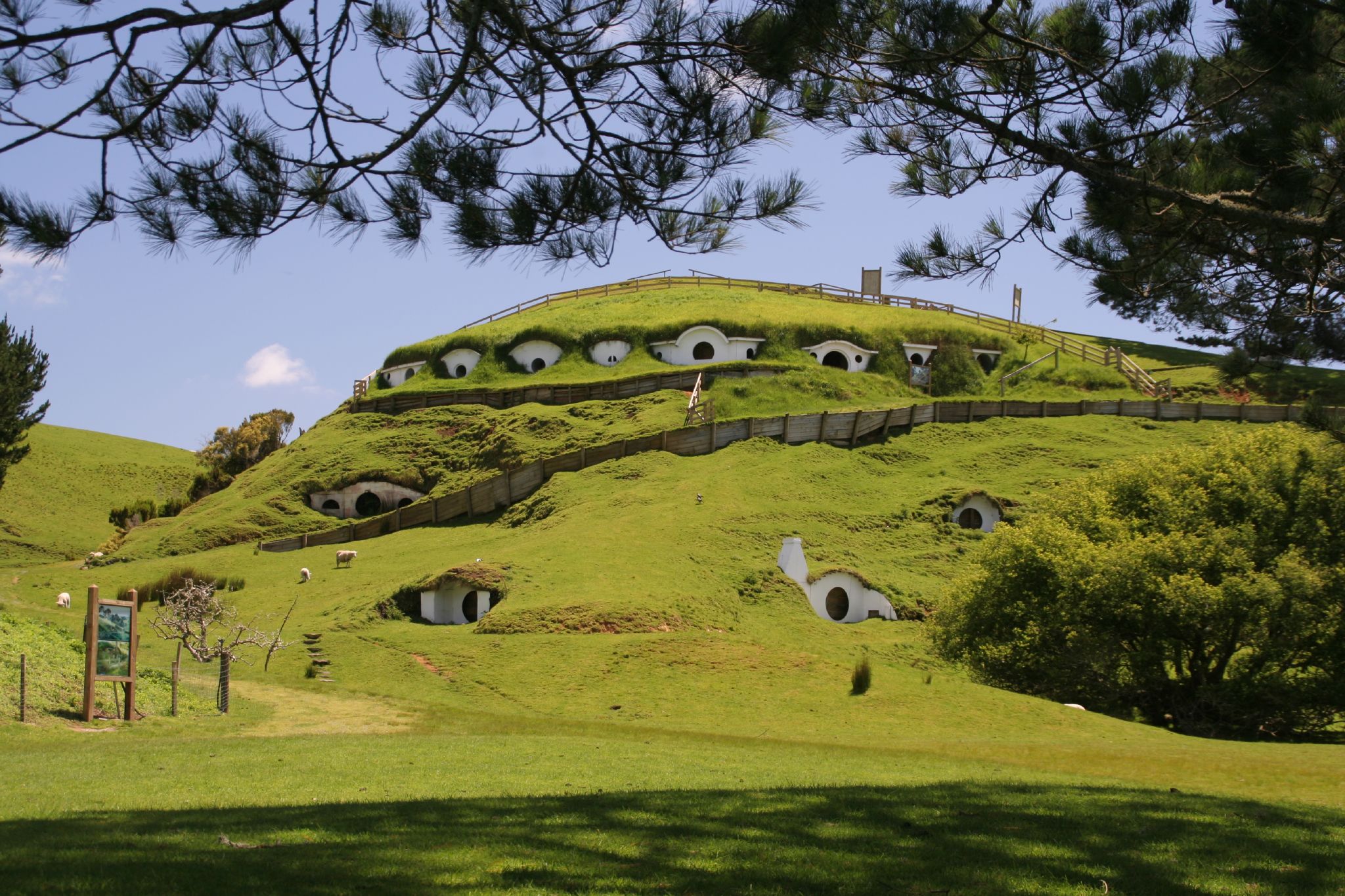 (Blogger's Note: I'd like to publish a quick correction, because I feel silly. The quote I paraphrased and attributed to Mark Twain in a comment yesterday is actually from muckraker Upton Sinclair, famous for his expose "The Jungle" on the Chicago meat-packing industry. The full quote: "It is difficult to make a man understand something when his job depends on his not understanding it." How sadly fitting for this situation...)
The Lighthouse Project was introduced at a seminal moment in Long Island's history, a point when we found ourselves at a crossroads. We gave birth to the modern suburban concept after a long-forgotten Hempstead Town Board approved what was, at the time, a radical idea: Levittown, a collection of pre-fabricated homes, parks, and shops that provided an individual piece of the American dream to thousands of returning World War II GI's and other people wearied by the cities, which, after decades of ascension, were beginning a slow, painful decline. Levittown led to a movement that carried Long Island and the suburbs to previously unheard-of heights.
In recent decades, the classic suburban way of life began to show cracks, and the world began to change again. Young people began fleeing high taxes and a higher overall cost of living, the cities began to rise, and main employers such as Grumman began re-locating or shuttering entirely. It was clear that, at this defining moment, we needed to decide how Long Island was going to be suburbia in the 21st Century. Advocates for a new way forward suddenly discovered their rallying point: the Lighthouse Project, borne out of New York Islanders owner Charles Wang's vision once then-Nassau County Executive Tom Suozzi told him there was no public money to replace aging Nassau Coliseum and the owner would need to come up with something creative to raise the money to replace or renovate the arena. Residents rallied to the project in record numbers, outnumbering opponents 2:1 in every poll and up to 9:1 at all the public hearings. While we knew negotiations would be necessary, residents were genuinely attracted to this vision, this new Island dream we could call our own.
Yesterday, Kate Murray threw on the brakes and spit in all of our faces.
Let's get one thing out of the way: The Lighthouse Project did not die yesterday. Reports of the Lighthouse Project's recent death have been greatly exaggerated (see, THAT was Mark Twain), because in all honesty the vision as first proposed has been dead since last October. It was clear that the Town of Hempstead, which controls zoning over the Nassau County-owned land and for the Lighthouse Project, which was approved by a 16-2 vote of the Nassau legislature in 2006, had serious reservations about the size and scope, as evidenced by repeated comments about "preserving the suburban way of life".
Before going dark, even Charles Wang acknowledged the likelihood of a scale-down, repeatedly begging the Town of Hempstead to "just tell me what I can build."
We all expected the Town to reduce the project.
None of us expected this.
Welcome to The Shire
Newsday had a rather innocuous headline introducing the issue: "More Modest Future For Coliseum Site." I prefer my headline, because it's the truth. Kate Murray has slit our throats.
The Town of Hempstead's alternative plan, which cuts the project by over 60% and other pieces, like residential, up to 75%, has transformed our Island dream into a hobbitt village. Goodbye to The Lighthouse, hello to The Shire.
Make no mistake about it: What Kate Murray unveiled yesterday is a brainless, gutless, visionless insult to anybody who dared to break the cycle of defeatism and dream that we on Long Island could become more than we are.
I've wondered at times whether Kate Murray thinks we're stupid, and I think this latest option proves it. The project claims to be mixed-use, yet it doesn't follow even the most basic economic principles. First of all, the Town is completely misrepresenting the square footage, including the 2 million square feet of parking in their claim of 5 million square feet of new construction.
The traffic plan also intrigued me, because opponents reflexively yell "TRAFFIC!" in an attempt to kill any infant project while it's still in the cradle, and these ideas would be closely scrutinized. Imagine my shock when I watched the video on Newsday.com and saw the exact same offramp renovation that was roundly panned for over half an hour at the re-zoning hearing last September! Councilman Darcy was especially interested in planned multi-way traffic lights, claiming they were not workable because "someone could run the lights" (I kid you not). It's amazing that they could just slide this in and have nobody question it...
Kate Murray, in her introductory press conference, made a statement so shocking and so galling that I have to question her fitness to hold elected office. Murray admitted that she never considered whether the plan would be economically viable for any developer to actually do it, and developers questioned by Newsday have already panned the zone and claimed they would not bid on the project again should another RFP be released with the current terms. I understand that Kate Murray has to think about what she believes is the best project for the Town, but to avoid basic fact is both stupid and dangerously naive. If the project is not economically viable to build, no developer will bid, and the project will never exist. If the project doesn't exist, it will by definition do absolutely nothing to benefit the community. For Kate Murray to stand there and say she wasted $200,000 of my and your tax dollars on a plan when she has absolutely no clue whether or not its viable is naive at best and negligent at worst. As I've said, behavior like this has to make me seriously question her fitness for office.
I can't believe this needs to be said again. People are in business to make money. Since it's been proven an arena cannot be profitable if built as a stand-alone, and the government will not provide any funds (usual amount is about 65%, according to Andrew Zimbalist), developing the land to raise money for a new arena is the only solution. In addition, as mentioned, the Lighthouse was designed as an integrated whole, so changing pieces in non-uniform ways could throw the whole thing off kilter. As I've said, the shopping was meant to support the 2300 residential units planned. That's not a mall; that's supporting people who live there. Gutting the residential units down to only 500 without corresponding cuts to the retail will do MORE to exacerbate the problem of vacancies in commercial space. The Lighthouse intended to grow the market, and this action will do nothing but shrink it.
Instant reaction from Long Island residents has been highly negative, with only people who opposed the original development (remember, they were outnumbered 2:1 by supporters) hailing this move. Lighthouse supporters are now beginning to fracture, breaking down into recriminations from activists and sects of Islanders fans who are fed up and simply want a hockey solution. What a mess.
Kate Murray is not the marauder going after wholly innocent Charles Wang, don't get me wrong. Mr. Wang needed to more clearly explain the economic reasoning behind the project and try to do more than simply ask Islanders fans to join the community activists in support. The fracturing of supporters shows the base of support could have been very fragile, and that some people, after all these years, still don't understand why this came to be. That's a terrible tragedy and a missed opportunity.
Thanks, Kate Murray!
You read the headline right. In the vein of her self-serving commercials, I have to reach out and thank Kate Murray, because she has taught me so much.
Thank you Kate Murray, for making it clear that new ideas and new investment are not welcome in the Town of Hempstead, and that anyone who wants to quit the ostrich impression and take their head out of the sand needs to shut up and fall in line.
Thank you Kate Murray, for making it clear that young professionals have no place on Long Island.
Thank you Kate Murray, for continuing to tell half-truths and misrepresent your heroic attempts to "jump-start" a project you've been hiding from since 2003.
Thank you Kate Murray, for doing your best to ensure Long Island continues to be on the wrong side of history, and for continuing to believe that denying a problem exists means there is no problem.
Thank you Kate Murray, for proving that all those things people said about you having no vision were accurate.
Thank you Kate Murray, for treating a group that wanted to invest billions of dollars in the Town of Hempstead as an inconvenience. (Blogger's Note: I'm not saying Charles Wang should get whatever he wants, but I'm definitely saying that the Town should've been more amenable to proposals that could kick-start the local economy).
Most of all, thank you Kate Murray, for proposing an alternative so clearly ridiculous that Long Island may be faced with a much worse alternative.
Moving Forward
Developers and economists, save Martin Cantor of Dowling College, who famously stated last year that buildings should not be built in 2020 due to the bad economy of 2009, have roundly panned Hempstead's new proposal, even though Kate Murray continues to defend it and insist there will be no negotiation.
This ridiculous "plan" has also fractured the Republican party, pitting County Executive Ed Mangano against Murray and the Town of Hempstead. Mangano released a joint statement with the Lighthouse Development Group panning the project as not viable, either for the owner of the site (Nassau County) or the group still bound by a Designated Developer Agreement (The Lighthouse). Kate Murray has made it clear that she believes there should be no negotiation from here, so the County Executive is ostensibly going in a different direction...
As sources stated to Islanders Point Blank (and as I heard in Ed Mangano's office last week), Nassau County is attempting to pivot toward a casino at the Coliseum site in partnership with Charles Wang and the recently-recognized Shinnecock Nation. As was the case with the new Consol Energy Center in Pittsburgh, the Shinnecock Nation would be expected to provide the money to replace Nassau Coliseum in exchange for receiving development rights to a casino and entertainment complex on the property. Some believe this is an attractive option because the land would be granted to the Shinnecock Nation as a federal "land-in trust." This would be approved by the state and not subject to the zoning regulations of the Town of Hempstead, nor would it be susceptible to local lawsuits.
However, let's not get ready for the roulette tables just yet...The project has been roundly panned by the public, and the Shinnecocks have repeatedly stated they will not go where they are not wanted. Residents who opposed the Lighthouse or expressed serious reservations due to resource usage, traffic, and other issues can't be expected to turn around and support a casino, which has all of these problems and then some.
Let's also remember that neither Mangano nor the Shinnecocks actually have a casino plan. The Shinnecocks received federal recognition last month after over 30 years of effort, and Ed Mangano's office seems to only have some rough revenue projections based on loose requirements. It's not like this plan could go through tomorrow, or possibly even within the year.
In addition, you have to consider both the additional revenue a casino would bring in and the additional costs to the community through crime, public safety, etc (expect much much more on this later in the week). Let's also not forget the other potential casinos planned for the area. The NY State Assembly is controlled by Democrat Sheldon Silver of Manhattan, and two potential "racinos" are proposed at the Aqueduct site and the Belmont site. Would Silver and the assembly approve a project at the Coliseum that prevented either of those from happening? Would Sheldon Silver voluntarily pick the pocket of the New York City Democratic apparatus that is his base of power? I highly doubt it.
We also have to consider that this could be a ploy. Kate Murray may have said that the proposed disgrace new zone is not negotiable, but she could quickly change her tune when she sees what could alternatively be done with the site. At this point, it's a long shot, but the casino is by far the greater of two evils, and Kate may try to come back to the table as a result.
We've reached a point where we all want a resolution, but this news has seemingly put us farther away from that. Expect this to get a lot uglier before it gets better.
One thing's for sure: the chances that we will get anything close to a visionary project are growing slimmer by the day. In the end, we may be left with nothing more than the cheap cash grab of a casino....or a vacant parking lot and the distant memory of the New York Islanders and what could've been.
Thanks, Kate Murray.